Our principals have more than 60 years of combined professional experience in business and communication.
Armando Arrastia has a proven record of communicating effectively on behalf of h
igh-profile organizations. He started his career in New York, as a spokesman for the Port Authority of New York & New Jersey, operator of the World Trade Center, JFK, LaGuardia and Newark airports and several other major transportation facilities. In that capacity, he handled day-to-day media relations and promotional activities as well as crisis management issues.
He left the Port Authority to become chief spokesman and director of public information at New Jersey Transit Corporation, one of the nation's largest providers of commuter bus and rail service, where he supervised the media relations function for three years. During the 12 years before starting Five Oaks, he was director of public information and director of publications and web services at the Kentucky Department of Education.
Throughout his career, Armando has implemented a wide range of communication strategies resulting in positive media coverage and public understanding of complex and controversial issues. While at the Port Authority, he dealt on a daily basis with journalists in the world's largest media market and around the world. At NJ Transit, he managed a three-year communication initiative that supported an aggressive marketing campaign and multi-billion-dollar capital improvement program. The result was a dramatic improvement in the agency's positive ratings and image. At the Kentucky Department of Education, Armando managed the creation of a national top ten web site and supervised the development of several award-winning publications. He is a collaborative leader with the ability to distill complicated matters into easily understood messages. He holds a Master of Arts in public policy analysis from Rutgers University and a Bachelor's degree with majors in journalism and government from Western Kentucky University. Armando also is fluent in Spanish.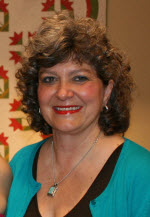 Marcia Anderson Arrastia holds a law degree from the Rutgers University College of Law and is a member of both the New Jersey and Kentucky Bar associations. She received a Bachelor's Degree from Morehead State University with majors in English and government.
Before starting Five Oaks Communications, she spent 10 years in private law practice in New Jersey. Marcia has more than 30 years of experience in negotiating, planning, creative writing, and representing the interests of individuals and businesses, both legally and reputationally. She is an outstanding strategist, planner and critical thinker who can prepare any client for the demands of public scrutiny.
Together, Armando and Marcia have three incredible daughters, two sons-in-law and one grandson. Marcia writes a blog called the Pondering Mom, in which she shares her insights about the ponderings that constantly occupy her mind. Armando and Marcia also own and operate Links2Inc., a company that builds and markets online business directories.